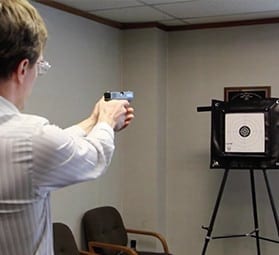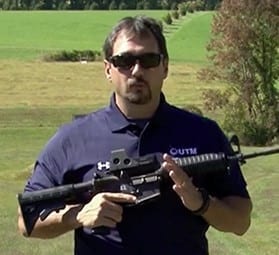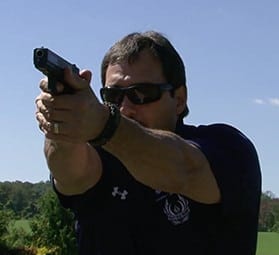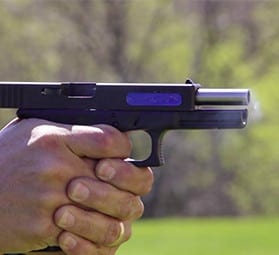 UTM Target Shooting products allow NRA instructors everywhere to enhance, supplement and replace a portion of live fire ammunition in many NRA approved courses, helping you grow your student base. UTM Target Shooting products make training convenient and safe as you introduce new students to firearm basics, or challenge advanced shooters with tactical drills. Live fire practice and qualifications are an integral part of any firearms training regimen, but UTM products eliminate frequent travel to the range and complement live fire training.
Convenience, ease and safety attracts students
Live shooting experience without the live ammo
Friendly training environment — no range intimidation
Save money on range fees
Flexibility of training locations
No issue with range availability
Real firearm, full-function, safe and accurate projectile
WHO IS ULTIMATE TRAINING MUNITIONS?
Ultimate Training Munitions manufactures a complete system of innovative training products for military, law enforcement and security personnel worldwide, enabling better preparation to accomplish their mission. Now NRA instructors can utilize this technology to help provide realistic firearms training to students of every skill level — from beginner to advanced — in just about any environment.
Safest, most accurate and reliable training ammunition on the market
Unmatched industry expertise
Broadest product offering
State of the art manufacturing infrastructure
World-class research and development
Patented technology
BECOME UTM CERTIFIED
FOR NRA-APPROVED COURSES
The NRA has approved UTM Target Shooting products for use in multiple firearm instructional courses, including the Basic Pistol Class. Overcome the limitations associated with the live fire range and increase your student base!